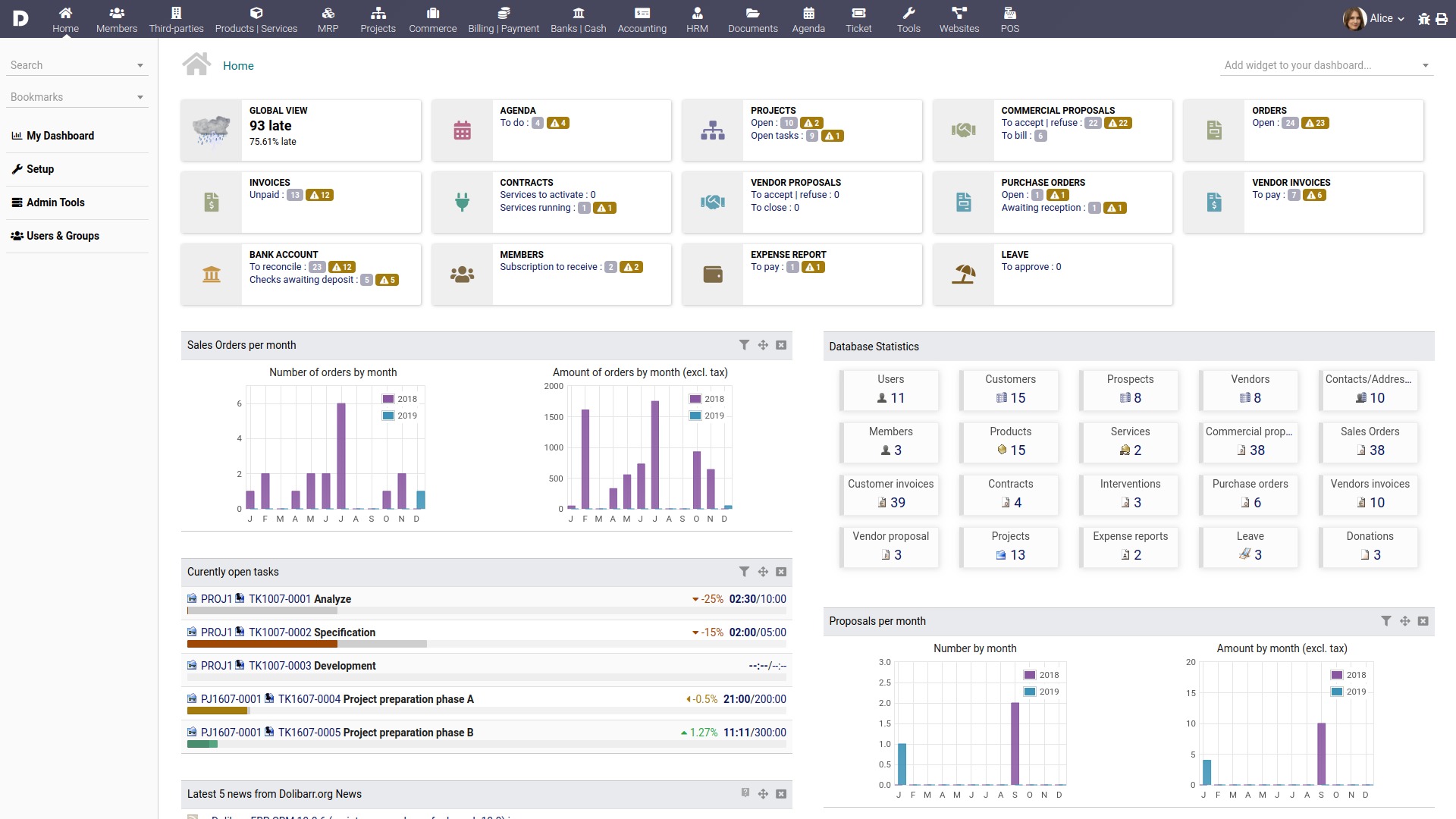 A powerful and easy to use suite to manage your business…An all-in-one suite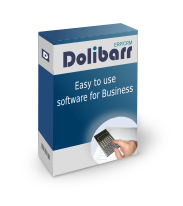 • Enable only the feature you expect : Whatever is your business management need (sales, human resources, logistic, stock, invoicing, accounting, manufacturing, marketing, …), you can setup the application to match your need, and only your need. See features…
• Forget the double entry in your Information System : Integration between the features / modules is ready "in-the-box", so, even without customization, users are immediately ready to work.
• Upgrade at any time : Upgrades of new versions are, by design, integrated into development process, so you can upgrade at any time to the latest version, whatever is your current version, without losing any data. Users always benefits the latest features and innovations.
• An extensible application with your growth : Our market place is available to all developers and organizations, to centralize several hundreds of external add-ons, done to enhance the application for each specific new need. You can extend yourself the possibility of your application without any coding development. You can use the module builder assistant, or make custom development if this is not enough.
A FOSS (Free Open Source Software) model
• A more competitive solution : Due to our Open Source and free model, several thousand of developers, testers, translators and end users works on the project. That's why it's possible to be always at the forefront of innovation.
• The easiest ERP and CRM of the market : The Open Source model allows us to have a very large end users base, so we can enhance the user interface from a lot of real end users feedback and contributions. This is an important factor why Dolibarr became so user friendly.
A multi-distribution model in a rich eco-system
• Install the application where you want : You can install and use Dolibarr as a standalone local application, or online on a mutualized, dedicated or virtual machine to use it from anywhere and any device.
• Available on all platforms : Software is available in various forms: From auto-installer packages that install Dolibarr and all prerequisites with no need of technical knowledge, of from the standard distribution working on all Operating System platforms and PHP architecture (Windows, Mac, Linux). Dolibarr is not only available to be used on premise, but also as SaaS application on ready to use Cloud services.
A rich eco-system of partners : Because it's Open Source software, you can rely on any Open Source company to assist you or make custom development if you need so.